At Rius Rentals, LLC, we work hard to provide easy-access to a wide variety of high quality and convenient portable toilet rentals in Midland and Odessa TX. Our portable toilets are the best way to ensure sanitation in places where toilets are not readily available.
Rius Rentals, LLC offers portable toilet rentals in Midland Odessa, TX for numerous purposes, such as:
Construction and agriculture sites
Family gatherings
Weddings
Outdoor events
Concerts
Our portable sanitation services include more than just toilets. They also include portable urinals and hand washing stations. Simply put, we offer a complete sanitation solution at cost-effective rental prices. These toilets are the best solutions in situations and areas where normal plumbing and sanitation is not available.
At Rius Rentals, LLC, we offer different types of toilets—standard portable, deluxe units and models that are ADA wheelchair accessible. We also provide special units exclusively designed for kids. So, whether you need a temporary or a long-term solution, we can assist you with all. Our inexpensive, hassle-free and versatile portable toilet rentals can go anywhere.
---
---
Discover the Rius Rentals Difference
---
Local Operations — We operate locally, so rest assured you'll be able to reach us anytime you are in need of our services.
Direct Dealing — We deal with you directly. This means that there is no middleman involved.
Modern Equipment — At Rius Rentals, LLC, you'll always get modern and well-maintained equipment. Most of our units are less than 2 years old.
Environmentally-friendly — Because West Texas is our home, we care about our groundwater quality. Portable sanitation solutions are inherently good for the environment. Furthermore, we do our level best to protect the most valuable natural resource—water.
---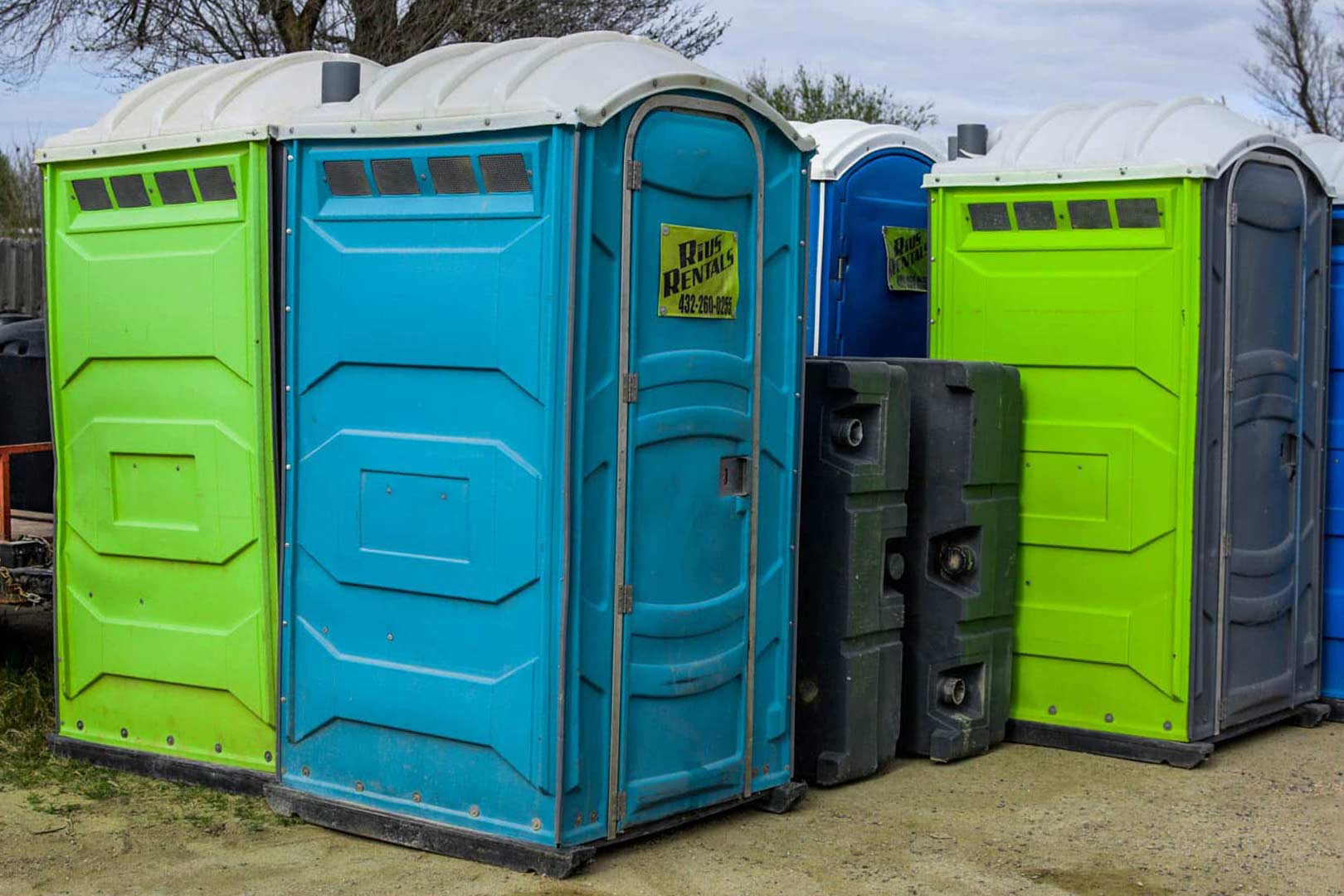 ---
Trash Trailer with Portable Toilet Combo – The Perfect Combo
---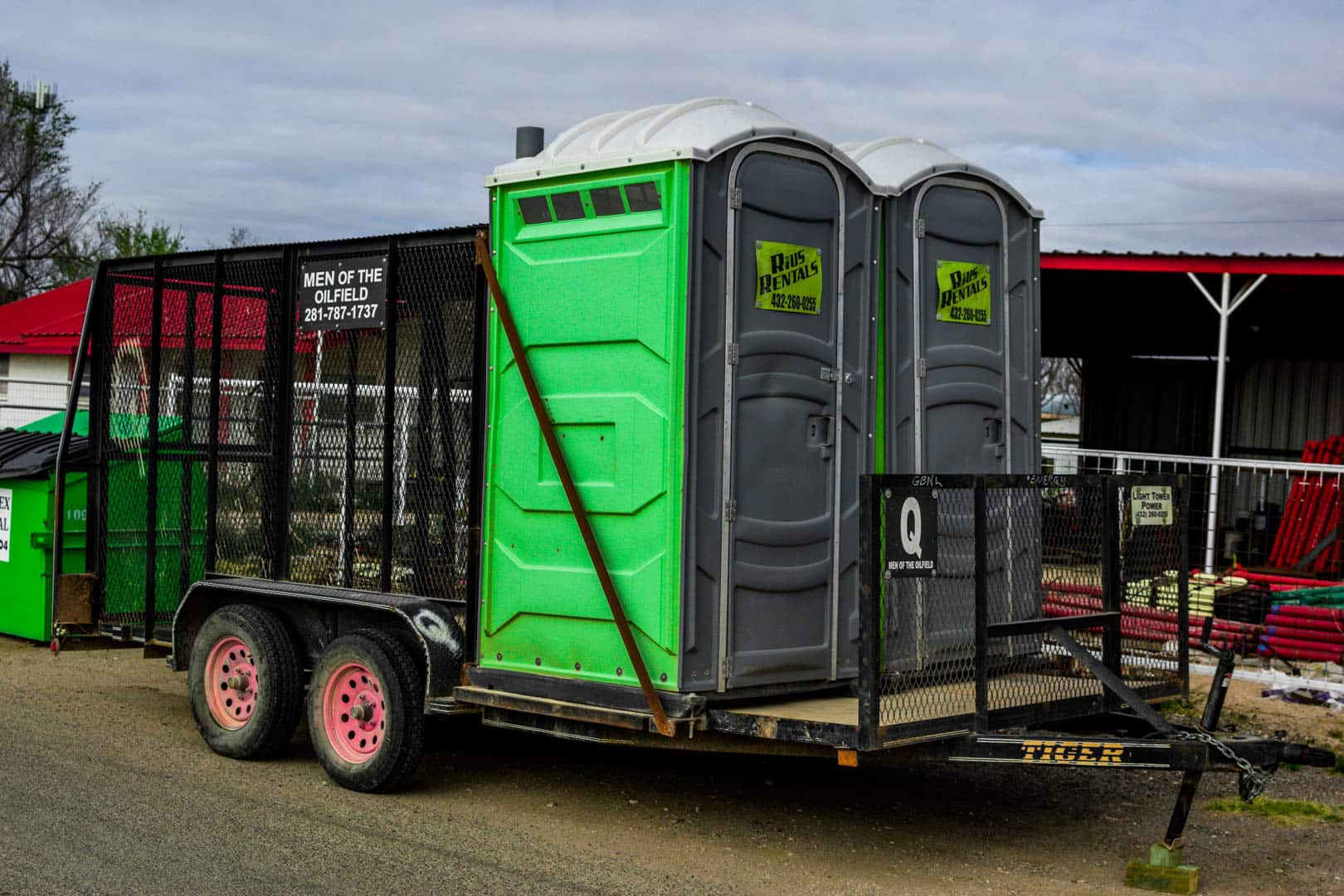 ---
At Rius Rentals, LLC, we understand the needs of those who work in the oilfields and construction sites. Some of the main concerns on a project site include ensuring easy access to a clean restroom and maintaining a clean area.
We offer the perfect combination of a trash trailer with a portable toilet. These trailers are designed to satisfy two needs at once offering a convenient and sensible solution for projects of all sizes.
Need a reliable portable toilet rental company for your next event, job or construction site? We can help.
Call Today: (432) 260-0255