Removing any waste or junk trash from the oilfield or construction job site can be much easier with the use of a trash trailer. At Rius Rentals, we have a variety of trash trailers for rent. Our trailers are completely enclosed with expandable metal to keep trash from blowing out on location or during transport. Ideal for oilfield or construction site trash, Rius Rentals will deliver a trash trailer to your job site and perform regular waste collection service.
Because oilfield and construction sites tend to be harsh environments we ensure our trash trailers are built with features designed to excel under heavy use. We provide 24-hour service, maintenance and removal services.
Our service technicians work with the office staff to ensure that each job site has an adequate number of trash trailers for the amount of workers. Our paper work is done daily to show several quality control metrics for each trash trailer that is on rent. This is an open book, and any customer can call at any time to see how "their" trash trailer is measuring up. If at any time we feel like a job needs more attention, we will let the customer know.
---
---
Top Notch Customer Service
---
At Rius Rentals we take pride in offering top-notch customer service and it starts from the time the customer picks up the phone to order a trash trailer for their oilfield or construction site and continues every step of the way. We understand that a clean site plays a vital role in creating and maintaining a safe environment for workers and site visitors that's why in most cases we can have the trash trailer unit to your location in a matter of hours.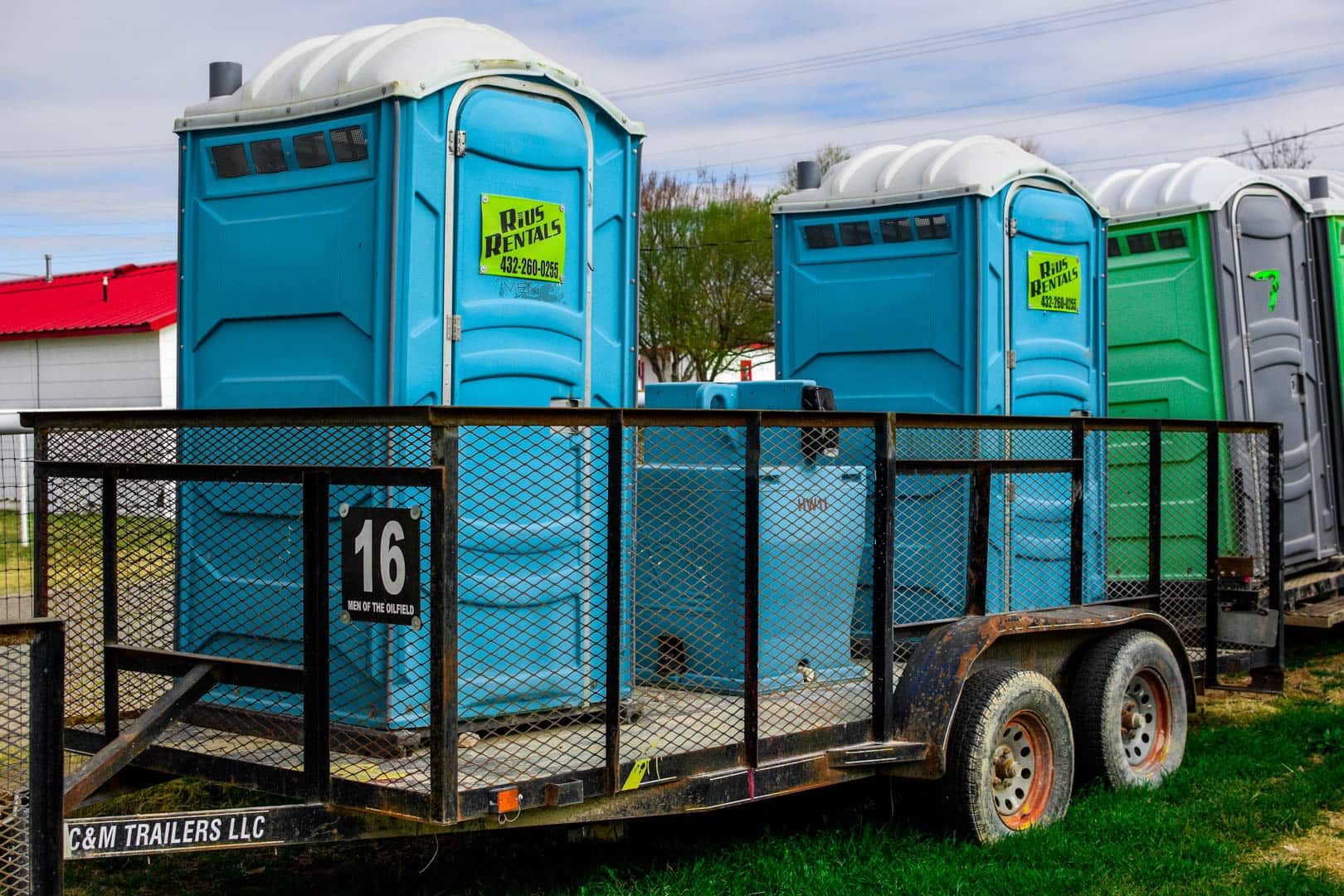 ---
Trash Trailer and Porta Potty Combo
---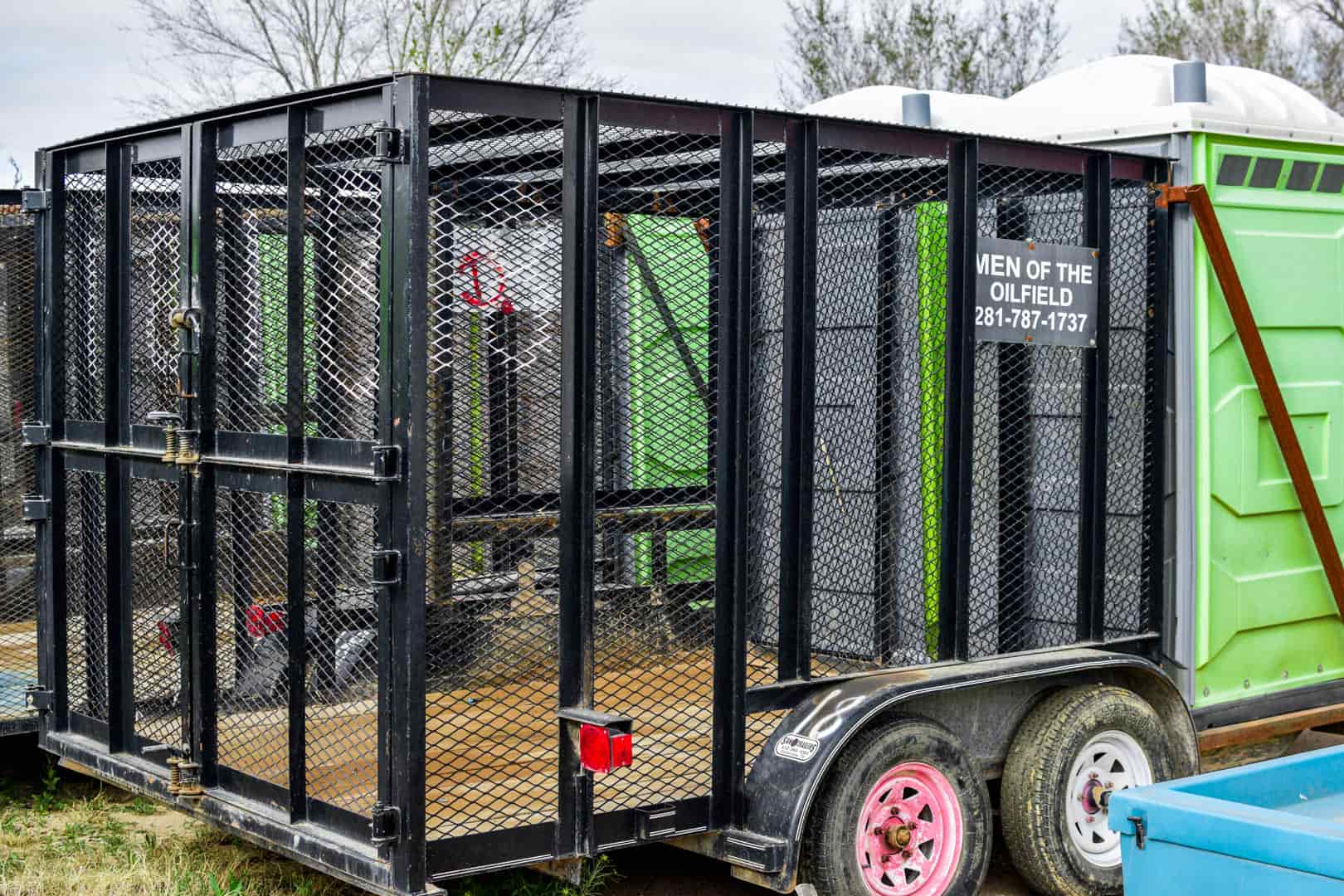 ---
Rius Rentals has trailers to fit a variety of customer needs, especially of those who work on the oilfields. Obviously one of the main concerns when working out in an oilfield is the restroom, and for that reason we offer a portable restroom attached to a trash trailer – a trash-trailer-porta-potty combo – in order to satisfy two needs at once. We rent trailers that are built tough and built to meet all of your needs, and this trailer is no exception as it perfect for small home projects and tough enough for oilfield or construction sites.